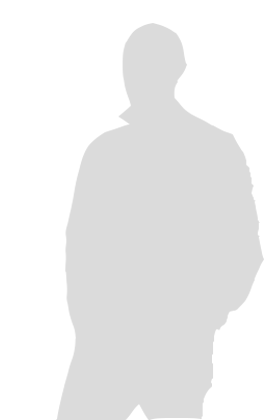 Education
Ph.D. in Social Anthropology, University of Bologna (Italy)
Biography
Since 2004 Valentina Peveri has carried out fieldwork in Southern Ethiopia on the robust constitution of an indigenous plant and of the (women) farmers who cultivate it. Her goal as an anthropologist has been to explore the links between agriculture, natural resources, crop/livelihood choices, and food security; and especially to provide evidence of the role of gender in these relationships.
Member of several anthropological associations (EASA, IUAES, ICAF Europe), Peveri has been a consultant at the International Water Management Institute (IWMI) and the International Maize and Wheat Improvement Center (CIMMYT); and the recipient of a Fulbright Research Scholarship which she spent at the African Studies Center, Boston University MA. The results of her previous research have been discussed during workshops and seminars at international level with contributions on topics such as farmer scientists and their environmental knowledge, commensality and agricultural change, food security and nation-building. Her latest research focuses on opening new lines of inquiry into the notion of culinary citizenship through the methods and perspectives of multi-species ethnography.
SELECTED PUBLICATIONS
(to be published in 2018). "Seeing Like A Woman Farmer: The Diverse and 'Illegibile' Life of Perennial Crop Agriculture", in Brady, Jennifer, Parker, Barbara, Belyea, Susan, and Elaine Power (eds.). Feminist Food Studies: Exploring Intersectionality. Montreal, Quebec, McGill-Queens University Press.
(to be published in 2018). "Flavouring the Nation. The Rhetoric of Nutrition Policies in Ethiopia", in Abbink, Jon, and Shauna LaTosky (eds.). Rhetoric in Social Relations: Dialectics of Bonding and Contestation. New York & Oxford, Berghahn Books.
(under review, with K. Drucza). "Pakistan Gender and (Wheat) Livelihood Literature Review: Neglect of Small Farmers and Rural Livelihoods". Modern Asian Studies.
(under review, with K. Drucza). "An Anthropological Inquiry into Ethiopia's Wheat Based Literature". Journal of Contemporary African Studies.
2016. "Ghosts of Hunger: An Anthropological View of Agricultural Intensification in Southwestern Ethiopia". PSAE Research Series No. 13. African Studies Center, Boston University, MA.
2015. "The Exquisite Political Fragrance of Enset. Silent Protest in Southern Ethiopia through Culinary Themes and Variations". PACO. The Open Journal of Sociopolitical Studies. Special Issue Between Resilience and Resistance: Grassroots (Economic) Activism in Times of Crisis, 8(2), 555-584.
2014. "Approaching Abduction through Narratives: Love and Violence in a Hadiya Village, Southwestern Ethiopia". PAIDEUMA - Mitteilungen zur Kulturkunde, n. 60. Frankfurt am Main, Kohlhammer, 205-226.
2014 (Edited with Z.A. Franceschi). Raccontare di gusto. Arti del cibo e della memoria in America latina e Africa. Pisa, ETS.
2013 (Edited with Z.A. Franceschi). Pop Food. Il cibo dell'etnografia. Bologna, I Libri di Emil.
2012. L'albero delle donne. Etnografia nelle piantagioni e cucine d'Etiopia. Bologna, I Libri di Emil.