THIS PROGRAM IS NOT CURRENTLY ACCEPTING APPLICATIONS FOR ACADEMIC YEAR 2018/19.
The American University of Rome supports student endeavors to gain 'real-world,' practical work experience by offering exclusive internship opportunities. Academic internships for course credit provide students with a practical way of relating their studies to their career interests.
2017 testimonials
Kelsey L Connors, M.A. Arts Management
NERO Magazine, Rome, Italy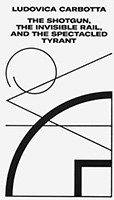 My internship at NERO Magazine has proven to be excellent. Going into the job, I had a hunch that this industry would be ideal for me and I am thrilled to report back that I have found my career and my passion. Tasks as an intern of the magazine have been curated to my particular talents and interests. My first project was to review all summaries of the art books sold through NERO publishing (which are typically in English) and to edit them to sound uniform and poetic. Additionally, I translated pieces for their quarterly magazine from Italian to English. The largest and most rewarding project that I worked on is a mixed-type book by sculptor and writer Ludovica Carbotta, half-artist's book, half dystopian-fiction piece: The Shotgun, The Invisible Rail and The Spectacled Tyrant. I was the main editor for this piece, and I'm very proud to say that my name is going to be listed with my colleague Sara's under editor on the book. It's been really cool to see this book develop into a finished product from start to finish.
This experience has made it clear to me that I am meant to direct my knowledge gained as an art professional in this degree towards editing and the fiction side of the arts. I am especially pleased to add that I will continue to work with NERO beyond my internship as translator, consultant, editor, proofreader and general English expert. I consider myself very lucky to have been able to have this experience, combining my great loves: books, writing and art.
.................................................................................................................
Henriette Seibert, M.A. Arts Management
Ermes-Ermes Gallery, Rome, Italy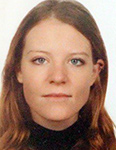 I was overjoyed to be offered an internship position at the Ermes-Ermes Gallery,  facilitated with the help of my program coordinator, Cecilia Canziani. The gallery Ermes-Ermes is a very special space in Rome and one That I was not familiar with - it is still a very young gallery, founded in 2015 and is not located with other galleries in the city center. For my first task, I assisted the gallery owner, Ilaria Leoni, with the application for the Artissima 2017 art fair and learned, among many things, how to use Indesign to put together a portfolio for the application. In the second week I was located at the gallery that was running a show created by Ilaria and the artist Nick Bastis. I was required to thoroughly research the background to the exhibition in order to explain its vision to visitors. This was a little challenging because most of the articles about the exhibition were in Italian, but it was a good practice for me to learn the language. I really enjoyed showing visitors around and talking with them about the art on display - this really helped me improve my personal communication skills and learn how to make the artworks more interesting to a potential buyer. Additionally, I had to perform administrative and other business-related tasks in the office, such as adding or editing contacts for the mailing list and updating the website. I am very pleased to have completed this internship, especially with Ilaria and this gallery that have become very important to me and exposed me to many practical aspects related to managing a small, private art gallery. This was a very exciting and helpful experience that I think I will benefit from when I open my own gallery in the future.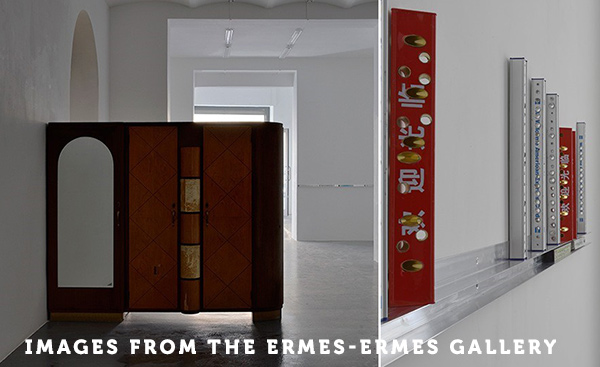 .................................................................................................................
Vy Tran, M.A. Arts Management
Frutta Gallery, Rome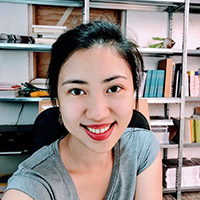 In summer 2017, I had an internship at Frutta, a gallery of contemporary art offering an international program, located in Trastevere, a lively neighborhood in central Rome. There were always many visitors coming to the gallery. More importantly, I was interested in the artists exhibited at Frutta – among them, Dickon Drury and Bedwyr Williams. Frutta is a young established gallery, which has attended many significant art fairs such as Liste and Art Basel. During the internship, I gained insight into how an art gallery works and learned about how to set prices for artworks and the process of setting up a new exhibition. Working in an art gallery was a stressful yet very exciting experience. Frutta, in particular, is a casual and international workplace. The internship was eye-opening for me and has taught me that managing a private gallery is a demanding job that involves physical, technical and intellectual work, also related to digital media. A small to mid-sized art gallery is a dynamic environment that requires a lot of multitasking and communication skills plus the abilities to be organized and patient, to listen to others and to work under pressure.
.................................................................................................................
Julianne Calzonetti, M.A. Arts Management
Rome Reports News Agency, Italy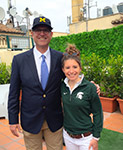 Since arriving in Rome at the end of August 2016, the ultimate goal was to find work in/ or with regards to the Vatican. This feat was first achieved in January 2017, when I accepted an internship position with Rome Reports TV News Agency, a digital media outlet specialized in covering Vatican City, situated next to the Holy See Press Office.
 
The job consisted of three main elements: conducting interviews, translations, and voice overs. As a correspondent, it was my responsibility to find the latest and most interesting stories, contact the person with whom I wished to speak, and schedule an appointment that best suited our schedules. Once confirmed, I would then inform one of the cameramen on hand, and they would take and accompany me to my interview.
 
It was an incredibly challenging time, and one that showed me now only many ways to network, but also what I was looking for in a job, and what type of media platform I liked best. The experience was valuable and will certainly be useful in guiding my future work search.