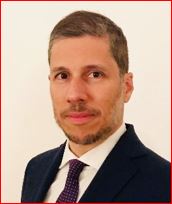 A Chronicle of Food and Hunger, guest presentation hosted by AUR's Center for Food Studies and the M.A. Program in Food Studies, is an audio-visual review of the daily search for sustenance from the perspective of social anthropology and the history of human cultures, including present-day challenges to food security and adequate nutrition.
 
The earliest humans evolved technical skills that allowed them to eat in increasing quantity and quality, while ascending to the pinnacle of the food chain. The invention of agriculture opened a gateway to promises of abundance and wellbeing, but not all of us enjoy the benefits of this productive revolution: one in six people lack the means to produce or to buy food, making hunger the scandal of our time.
 
And a question arises: What contribution can we make, as individuals, to help situate hunger in the past?
 
Mario Arvelo, a lawyer, political scientist, writer, public speaker, and career diplomat, is the Ambassador, Permanent Representative of the Dominican Republic to the Rome-based UN agencies and Chairperson of the Committee on World Food Security. In Rome, he has also served as Chair for a number of other FAO committees and partnerships.
 
He has formerly been posted to the Permanent Mission to the Organization of American States in Washington DC, and to the Dominican Embassies in Tokyo, in Santiago de Chile, and in Rome. Since 2014 he is the First Alternate Chairperson of the Appeals Committee of the United Nations Food and Agriculture Organization (FAO) and the World Food Programme (WFP), and is a member of the Governing Council and of the Executive Board at the International Fund for Agricultural Development (IFAD).
 
Ambassador Arvelo was the Commissioner-General of the Dominican Republic for the Universal Exposition Expo Milano 2015; before entering public service, he worked in the private sector and in civil society.
 
Register your attendance at Forthcoming AUR events