From the Pirate Parties in Northern Europe to Podemos in Spain, from the Five Star Movement in Italy to Jean-Luc Mélenchon's France Insoumise, and the movements behind Bernie Sanders in the US and Jeremy Corbyn in UK, the last decade has witnessed the rise of a new blueprint for political organisation: the digital party.
For our lecture series on the Internet and Social Change, Paolo Gerbaudo, lecturer in Digital Culture and Society at King's College, London, addresses the organisational revolution that is transforming political parties in the times of Facebook, Twitter, Instagram, and Cambridge Analytica. Drawing on the sociology of media and interviews with key political leaders and digital organisers, he argues that the digital party promises to extend the disintermediation of the Internet to the political arena, by filling the yawning gap currently existing between citizens and political institutions. To this end, digital parties function around digital platforms like Liquid Feedback and Rousseau, and adopt a free membership model, similar to the free sign-up that exists on social media sites. By meeting the demand for grassroots political participation, several digital parties have managed to rapidly involve hundreds of thousands of members in their consultations and deliberations.
However, the new party form is more plebiscitarian than an expression of direct democracy. Its limitations notwithstanding, the digital party provides a promising template to overcome the crisis of mainstream parties and liberal democracy, by enabling the membership and voters to directly express their demands about political and economic equality in polarizing societies.
Biography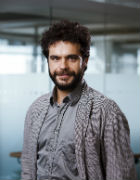 Paolo joined the Department of Digital Humanities at King's College London in September 2012 taking a post of Lecturer in Digital Culture and Society. Previously he had been an Associate Lecturer in Journalism and Communication, at the Media Department at Middlesex University, and an Adjunct Professor of Sociology at the American University in Cairo (AUC). Apart from his academic work Paolo has also acted as a journalist covering social movements, political affairs and an environmental issues, and as a new media artist exhibiting at art festivals and shows. He holds a PhD in Media and Communications from Goldsmiths College, where he worked under the supervision of Professor Nick Couldry.
Paolo is a member of MECCSA (Media, Communication and Cultural Studies Association), ECREA (European Communication and Research Education Association), and IAMCR (International Association of Communication Research). He has presented papers at the conferences of the aforementioned organisations as well as at the ISA (International Sociological Association) and ECPR (European Consortium for Political Research). Paolo has made guest appearances on a number of TV and radio shows, from the BBC World Service Newshour, to Al Jazeera's English The Listening Post. He is a contributor to the Italian newspaper il manifesto, to UK magazine Red Pepper and to UniNomade website.
Paolo Gerbaudo's research focuses on the relationship between new media practices and physical spaces in contemporary political activism and youth cultures. His first book Tweets and the Streets: Social Media and Contemporary Activism (Pluto, 2012) critically assessed the impact of social media on the wave of movements of 2011 from the Arab Spring, to the Spanish indignados and Occupy Wall Street, highlighting not only the potentials but also the risks of isolation and evanescence social media bring to the contemporary protest experience. His research methodology combines in-depth interviews with organisers, participants, and sympathisers of social movements, and other social groupings, alongside ethnographic observations, and textual analysis of relevant media material. He is currently involved in a new research project, investigating the transformation of digital activism in Egypt during the transitional phase.
 
Register your attendance at Forthcoming AUR events