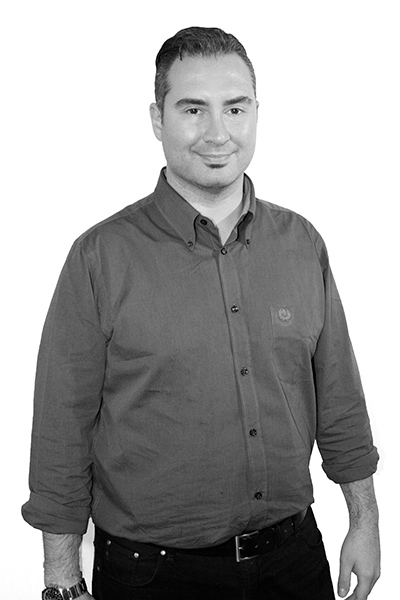 Education
PhD in International Business Strategy, University of Reading - Reading, UK
Msc in Development Administration and Planning, University College London - London, UK
MBA, Kent Business School, University of Kent - Kent, UK
Bsc in Economics, University of Kent - Kent, UK
Biography
Vassilios Stouraitis is a researcher and lecturer in International Business and Management at Glasgow Caledonian University in the UK and an agri-business consultant with the United Nations in Rome. Specializing in small and medium-sized enterprises, he holds a PhD from Henley Business School, an Msc in Development studies from University College London and an MBA and Bsc from the University of Kent. He has worked in development for the United Nations (FAO and IFAD) and European Commission (DG Enterprise and Industry) and is also a published author in international business strategy.
Along with development, Vassilios teaches MBA courses and Msc courses in business along with tutoring students and supervising dissertations. He has published in top tier journals such as the International Journal of Entrepreneurial Behavior and Research and in United Nations working paper series. His academic interests include SMEs, entrepreneurship, internationalization, exporting, value chain analysis and agri-business smallholders. Vassilios speaks Italian, Greek, French, English and Spanish.
Vassilios collects data on international business and publishes in academic journals regularly with many collaborations and pending projects including books.
Vassilios is a member of the Africa Children and FairFight NGOs.
Selected Publications
2017
Entrepreneurial perceptions and bias of SME exporting opportunities for manufacturing exporters: a UK study" –Journal of Small Business and Enterprise Development - Vol.24, Issue 4: pp.906-927; V. Stouraitis, P.Boonchoo, M.Harris and M.Kyritsis
"Motivators of SME exporting and the European Union regional effect in manufacturing", International Journal of Entrepreneurial Behavior and Research – Vol.23, Issue 1: pp.35-55.
2016
 
"Small and medium-sized enterprises' exporting: home and host country motivators effect on first and successive export venture decision"- Journal of Contemporary Management Issues, Vol. 21 No.1, pp.97-115. 
"The Effect of SME Internationalization Motivators on Initial and Successive International market Entry Mode Choice". KKU International Journal of Humanities and Social Sciences, Vol.6 No.2, pp.21-47. 
Published in the Greek "Market News" e-newspaper and e-Kathimerini 
2015
 
"Small and medium-sized enterprises' internationalization: motivators of first and successive international market entry mode choice and degree of commitment" – Best paper for management track at the 6th Global Business Conference, Sibenik, Croatia.
2012
University of Reading PhD thesis: "Small and medium-sized enterprises' (SME) internationalisation: the impact of motivation on the degree of internationalisation"