Italian born Dr. Maria Galli Stampino, formerly with the University of Miami, has been named Vice President and Dean of Academic Affairs at The American University of Rome (AUR).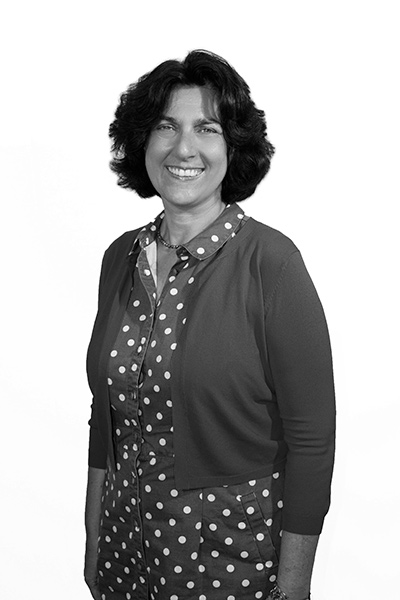 Stampino, born in Gallarate, Lombardia, began her duties at AUR on August 27. She will oversee all aspects of the academic undergraduate experience at the university, the oldest American-degree granting institution in Rome.
 
She joins AUR after serving 22 years as a professor and administrator at the University of Miami, most recently as the senior associate dean for academic affairs (2013-2018) in the College of Arts and Sciences. In this role, she was part of a small leadership team in charge of the university's largest college, with 4,000 students, 440 faculty, and an annual budget of more than $100 million.
 
"Being at AUR brings my own intellectual and professional experience full circle," says Stampino. "I have the unique opportunity of working in an American institution in an Italian context. In a world that is increasingly connected, an education on the U.S. model (for which forming citizens is of paramount importance) in a location outside the U.S. is timely and essential. It is my duty and my obligation to foster knowledge creation and intercultural understanding, so that students and alumni/ae are prepared to work and collaborate with others throughout their lives and careers."
 
The Board of AUR was impressed by Stampino's record of achievement in teaching, research and service. She has consistently demonstrated a people-oriented, pro-active approach to resolving issues and working across university departments, with professors, students and the community, to build new programs and implement effective leadership and communication strategies. Under her financial guidance and direction, the College developed new majors, expanded course offerings and internships, improved advising practices, and obtained grants. She also helped establish online degrees, alumni outreach programs, and install new IT and website systems. Her 360-degree analysis of teaching resources resulted in a more equitable distribution of monies to support instruction and saved $500,000. A strong supporter of her fellow professors, she provided mentoring and funding for professional development and research. 
 
Stampino has a Ph.D. in Italian from Stanford University (1996), a Master's in American Studies from the University of Kansas (1990) and a Laurea in Modern Languages from the Universit
 Cattolica S. Cuore in Milan (cum laude, 1988). She moved to the United States after graduating from Italian university to pursue research opportunities. She is an expert on early modern literature, with an emphasis on theater and epic poetry, and on texts written by women.