In November 2018, the AUR garden was one of three areas in Rome to be analysed in a project investigating the stability of the city's trees.
Rome has recently been the victim of numerous incidents of fallen trees across the capital, causing costly damage and creating serious hazards. In light of this, a project was instigated with the dual aim of assessing the state of tree trunks and roots in selected areas of the city, and understanding the efficacy of non-invasive ground-penetrating radar (GPR) technology in doing so. AUR was involved in this collaborative project along with the Department of Environmental Protection of Roma Capitale, the Research Centre for Forestry and Wood of the Council for Agricultural Research and Economics (CREA), and Sensors and Software, Inc. AUR professors Pier Matteo Barone and Carlotta Ferrara were leading figures in this project.
The paving of many of Rome's streets creates a problem for the trees that line them: asphalt concrete creates hot conditions, affecting root growth and altering the natural distribution of the soil. Such conditions impact the health of trees trunks and roots, putting the trees at risk of falling and making them a liability for the municipality.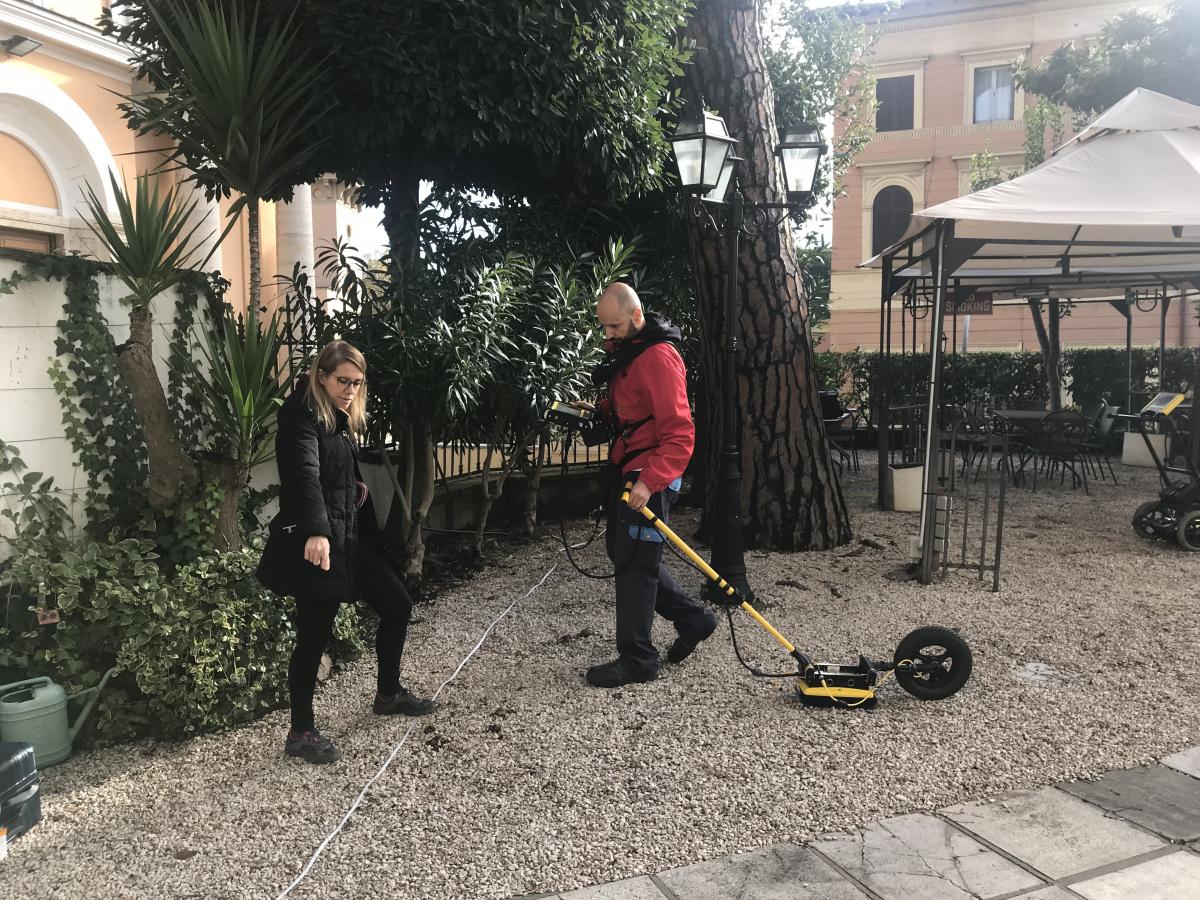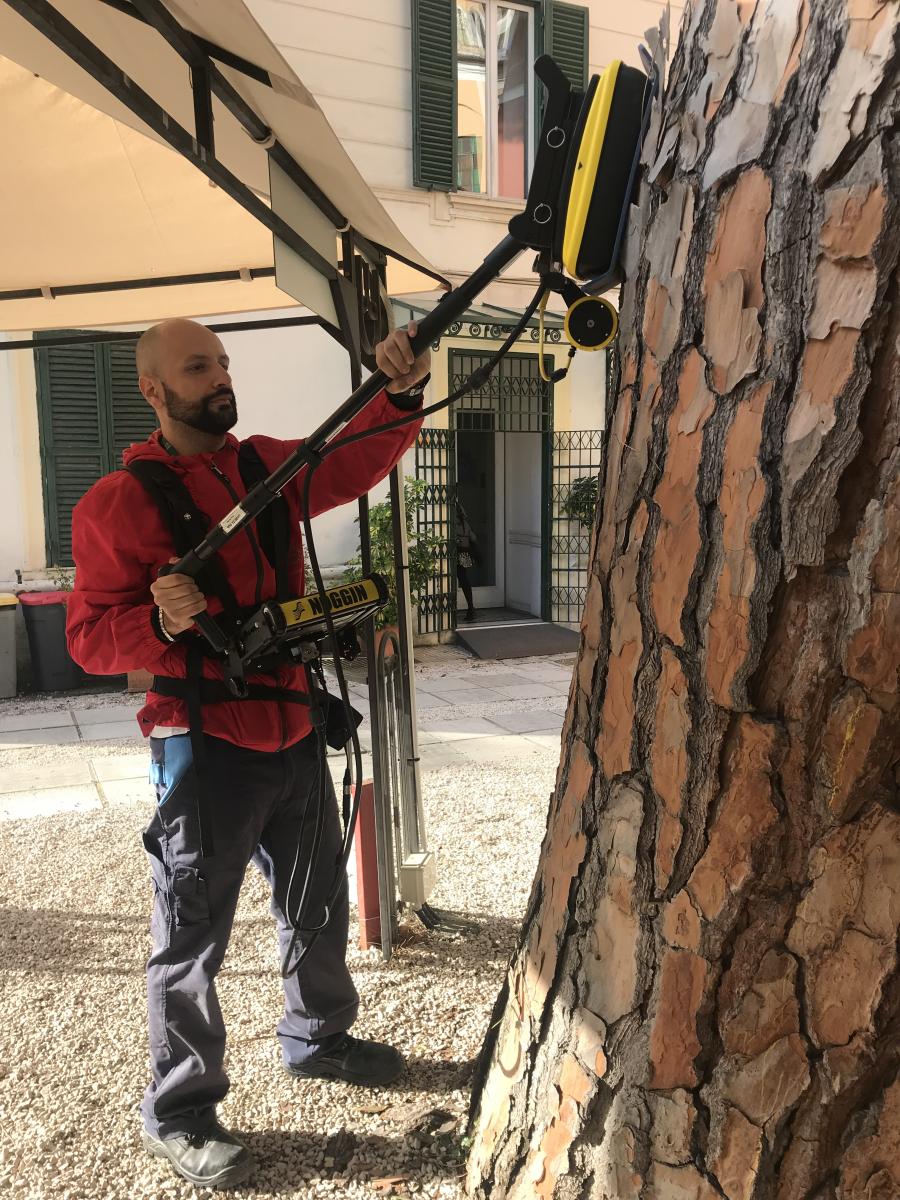 GPR was used to generate scans of both the distribution of roots and soil below the surface of the ground and of the tree trunks above the surface. The main benefits of this technology are the speed and ease with which results can be obtained: no digging or excavating is required for the process, so its impact upon the environment is minimal.
As part of this study, the pine tree in the AUR garden was surveyed, with its root architecture having been analyzed one year earlier. The survey revealed that in the course of one year, the roots on one side had risen by 0.05-0.1 meters, making for a dramatic shift in the overall leaning of the pine. These changes made the tree highly susceptible to falling in bad weather, which in turn posed a serious risk to the campus and its occupants. These findings led to the conclusion that the tree would have to be cut down, a decision that saddened the community as the tree was a treasured part of the garden. However, the beloved pine had a fitting send off, with many members of the AUR community meeting in the garden for a toast to the tree on its final evening on campus. To see the tree surgeons in action, click here.
The survey confirmed that GPR could be an invaluable tool for the city of Rome in addressing its urgent need to understand the stability of its trees, of which there are over 310,000.
To read the full report of the project, click here.