The American University of Rome, in celebration of 50 years of academic excellence, is hosting an exclusive tour opportunity - a one-week archaeological adventure led by the renowned archaeologist (and AUR's President) Dr. Richard Hodges.
This once-in-a-lifetime opportunity will see an intimate group of alumni and university-friends guided around the world-heritage sites of Albania by Dr. Richard Hodges.
Richard will share his first-hand knowledge of the history, the local culture and the game-changing excavations - of which he has been a key-player.
You will also gain a fascinating insight into the arcane world of archaeology and archaeologists - a guaranteed eye-opener for the uninitiated!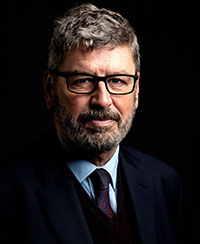 Note; for a sneak-peek into at the world through the eyes of an archaeologist, take a look at Richard's latest book 'Travels with an Archaeologist: finding a sense of place' or visit his always fascinating blog at richardhodges.net
This is a one-week trip exploring Albania and Corfu. 
Tour highlights:
Spend time exploring within a small group led by AUR President, Dr. Richard Hodges
Explore the UNESCO World Heritage Site of Butrint with the Butrint Foundation's former scientific director and leading architect, Dr. Hodges
Visit the UNESCO World Heritage Sites of Historic Berat and Gjirokaster
Relax on the tranquil and beautiful beaches of Corfu
In one week, tour 2,000 years of heritage.
What's included?
 Expert Scholar & Tour Manager
 Accommodation
 Meals - as per the itinerary
 Local Transport
 Entries & Tips
 Ferry.
Tour details
Dates: May 15, 2019 - May 22, 2019 (8 days)
Cost: $4,290
Booking deadline: January 15, 2019 ​
To reserve your place on this amazing adventure - click here