The M.A. Program in Food Studies welcomes visiting students from the Bangladesh Ministry of Food for J-Term 2019
This month, the Master in Food Studies warmly welcomed four employees of the Ministry of Food in Bangladesh to join the M.A. students for their January course, Nutrition Policies and Programs. Deputy Secretary Swapan Kumar Modak, Associate Research Director Alima Nusrat Jahan, and Research Officers Mohammad Ismail Mia and Mehedi Hasan Sohag came to Rome for two weeks to participate in the intensive course so as to learn more about nutrition science and dietary interventions via public health policy.
Asked to explain the general activities of the Ministry of Food, the officials described the multiple divisions of the bureau with examples of how they operate, such as how the Food Policy sub-unit has to involve 17 ministries to cover all relevant authorities.  They are a research team within the Food Planning and Monitoring Unit, which deals with food procurement and distribution. The Unit is responsible for market interventions when there is a deficit or surplus in the food supply as well as for running food distribution programs at minimum cost for vulnerable groups and during emergencies. Currently, the Ministry is developing a new national food and nutrition security policy to replace the previous one that had solely focused on raising yields. Having achieved food security and self-sufficiency in rice and vegetables, the Ministry of Food is shifting its focus towards food safety and nutrition.
The Ministry of Food's refocusing mirrors that of the Government of Bangladesh: having met most of the UN Millennium Development Goals, it has now turned to the UN Sustainable Development Goals. The officials happily declared that nationwide poverty, stunting, and wasting rates have been reduced while life expectancy, literacy rates, and average incomes continue to rise. Though they highlighted the new project "Meeting Undernutrition Challenges," the researchers also mentioned a problem of overweight in the country. Bangladesh might be increasingly encountering problems of overnutrition as it gains affluence, but a new nutrition policy could help to combat it. The researchers said that they find the course very fruitful, interesting, and relevant and are already recognizing how they can implement their new knowledge to design nutrition interventions when they return to Bangladesh.
Having the Bangladeshi students in class has also benefitted the M.A. students in hearing a different perspective on the topics discussed in the course. Following a mention of sweet potato as a highly nutritious carbohydrate, for instance, one of the officers expressed his awe at the fact that it is considered "a poor man's food" in his country. His colleagues also reflected and commented how indicative it was of the general lack of nutrition awareness throughout Bangladesh. The Master in Food Studies and the Center for Food Studies are happy to have hosted the Ministry of Food researchers and facilitated this cultural and scientifically-educational exchange.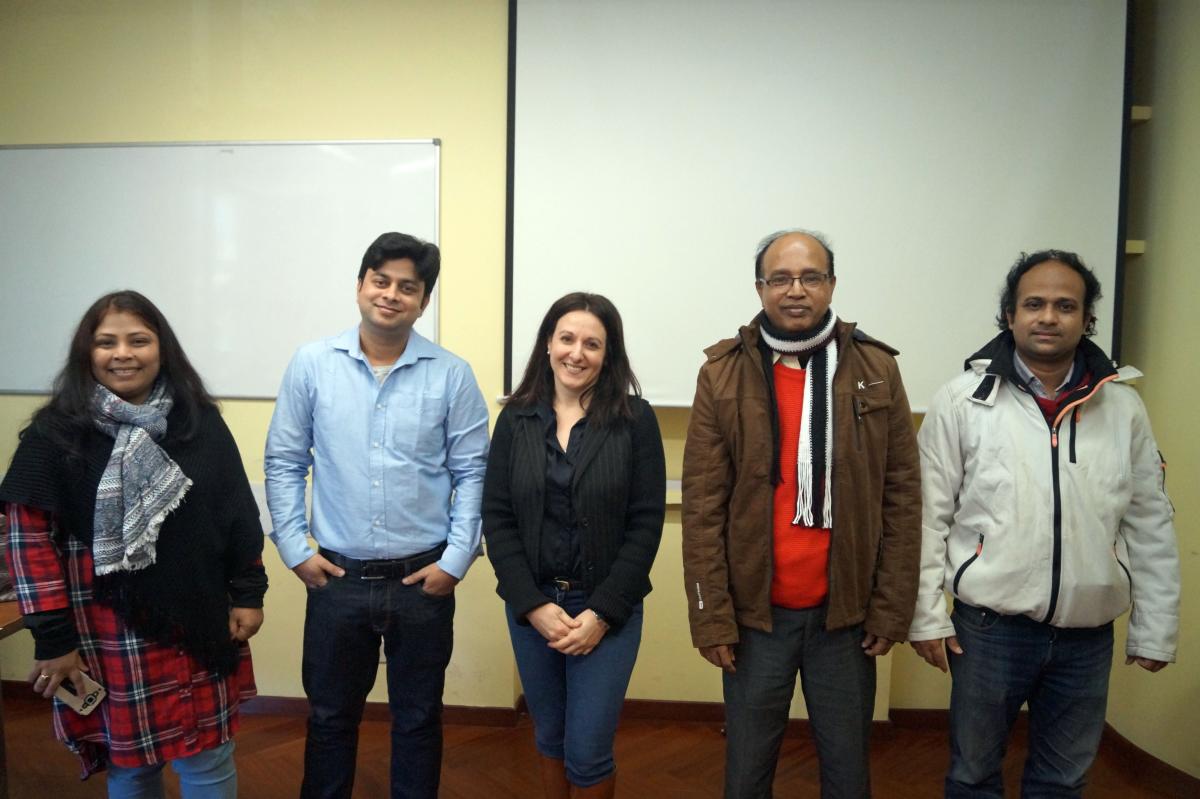 Author: Eva Reynolds