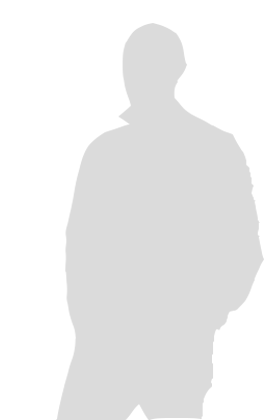 Education
Ph.D. in Food Science and Nutrition (1987). Department of Food Science and Nutrition, University of Minnesota
Docteur Es-Sciences Agronomiques (1986). Institut Agronomique et Vétérinaire (IAV)
Ingénieur Agronome (1978). Institut Agronomique et Vétérinaire (IAV)
Ingénieur ENSIAA (1977). AgroParis Tech.
Biography
Lahsen Ababouch, a national of Morocco and Italy, joined FAO in June 2000. He is currently senior Advisor at the Department of Fisheries and Aquaculture of FAO where he held the post of Director, Policy and Economics Division until he retired in May 2016. Before joining FAO, he was Professor at the King Hassan II Institute of Agronomy and Veterinary Medicine (IAV Hassan II), in Rabat, Morocco, where in addition to teaching and research in agricultural and food industries, he held advisory positions for research, outreach and bilateral trade agreements (SPS/TBT agreements).
 
He holds an Agricultural and Food Engineering Degree from ENSIAA (Paris, France), an Agronomy Engineering Degree + a Doctorat Es-Sciences Agronomiques, both from IAV Hassan II (Rabat, Morocco) and a Ph.D in Food Science and Nutrition from the University of Minnesota (USA). In 1996, he was awarded the King Baudouin Award for Excellence in Research by the International Foundation for Science (IFS, Stockholm, Sweden); in 2004, the Distinguished Leadership Award for Internationals by the University of Minnesota (USA) and in 2009, the Special Recognition Award of the International Association of Fish Professionals. He has wide experience in policy and strategy development, project formulation, training, research, technical assistance and capacity building in agriculture, food systems and nutrition, technology, safety and quality and international food trade.
Ababouch is author/co-author of 107 peer-reviewed papers, books or book chapters in food science and nutrition. Author of 186 keynote or expert communications at national and international conferences. Formulator of tens of projects and consultancy reports on agriculture and agro-industry development.
Refereed Publications
 
Books
 
Ababouch. L. 1995. Assurance-qualité en industrie halieutique. Actes Edition. IAV Hassan II. Rabat. Maroc. 214p.
Sumner, J.  Ross, T and Ababouch L. 2004. Application of risk assessment in the fish industry. FAO Fisheries Technical Paper 442. 91 pages + a CD. FAO-Rome. Italy. 
Huss, HH. Ababouch, L and Gram L. 2004 (eds). Assessment and management of seafood safety and quality. FAO Fisheries Technical Paper 444 (English version). 241 pages. FAO- Rome. Italy
Huss, HH. Ababouch, L and Gram L. 2004 (eds). Assessment and management of seafood safety and quality. FAO Fisheries Technical Paper 444 (Arabic version). 241 pages. FAO- Rome. Italy 
Ababouch, L. Gandini, G. Ryder, J. 2005. Detentions and rejections in international fish trade. FAO Fisheries Technical Paper 473. 110 pages. FAO-Rome. Italy
Ababouch, L and Ryder, J (eds.). 2005. Proceedings of the 5th World International Inspection and Quality Control Congress. The Hague, Netherlands. 20-22 October 2003. FAO Fisheries Proceedings 1. 2005. Rome. Italy. 
James, D. Ababouch, L. and Washington S, 2007 (eds). Proceedings of the 6th World Congress on Fish safety, quality and trade. Sydney, Australia. FAO Fisheries Proceedings No. 7. 206 p. FAO. Rome Italy.
Ababouch, L. 2008. Global production and marketing of canned tuna. Globefish research programme. Volume 93. 65 pages. FAO. Rome. Italy. 
Lee, R. Ababouch, L and Lovatelli, S. 2008. Bivalve depuration: fundamental and practical aspects. FAO Fisheries Technical Paper 511. 120 Pages (English version). FAO. Rome. Italy
Lee, R. Ababouch, L and Lovatelli, S. 2008. Bivalve depuration: fundamental and practical aspects. FAO Fisheries Technical Paper 511. 120 Pages (Arabic version). FAO. Rome. Italy 
Ababouch, L. El Marrakchi, A. 2009. Elaboration des semi-conserves d'anchois: Aspects, économiques, techniques et hygièniques. Document Technique FAO No 525. Rome. Italy
Washington, S and Ababouch, L. 2011. Private standards and certification in fisheries and aquaculture. FAO Technical Paper 553. 181 pp. FAO. Rome. Italy 
Lawrence J; Loreal, H; Hajime, T; Hess, P; Karunasagar, I and Ababouch, L. 2011. Assessment and management of biotoxins in bivalve molluscs. FAO Fisheries and Aquaculture Technical Paper 551. 337 Pages. FAO. Rome. Italy
Ryder, J. Ababouch, L., Balaban, M. (eds.) 2012. Second International Congress of Seafood Technology ICST. FAO Fisheries and Aquaculture Proceedings 22. 238 pages. FAO. Rome. Italy 
Ryder, J., Karunasagar, I. & Ababouch, L., (eds). 2014. Assessment and management of seafood safety and quality: current practices and emerging issues. FAO Fisheries and Aquaculture Technical Paper No. 574. Rome, FAO. 432 p.
Washington, S and Ababouch, L. 2015. Les normes privées et la certification dans les pêches et l'aquaculture. FAO Technical Paper 553 (French edition). 181 pp. FAO. Rome. Italy, (in preparation) 
Book chapters and papers (Scientific journals and conference proceedings)
 
Ababouch, L. and F.F, Busta. 1985. Adaptation of biphasic culture Technique to the sporulation of Clostridium sporogenes PA 3679.  Effect of glucose content on spore yield and heat resistance. Food Microbiology. 2 : 107-144.         
Ababouch, L. and F.F, Busta. 1986. A modified Lee tube technique for the cultivation and enumeration of anaerobes. International  Journal of Food Microbiology 3: 211-216. 
Ababouch, L. M.M, Alaoui and F.F, Busta. 1986. Histamine levels in commercially processed fish in Morocco. Journal of Food  Protection 49 : 904-908.
Ababouch, L. L. Chouguer and F.F, Busta. 1987. Causes of spoilage of thermally processed fish in Morocco. International  Journal of Food Science and Technology 22 : 345-354. 
Ababouch, L. and F.F, Busta. 1987. Effect of thermal treatments in oils on bacterial spore survival. Journal of applied  Bacteriology 62 : 491-502.
Ababouch.L., A. Dikra and F.F. Busta. 1987. Tailing of survivor curves of clostridial spores heated in edible oils. Journal of applied bacteriology 62: 503-511. 
Ababouch.L., 1988. Spoilage of canned seafoods: causes and prevention. Infofish International Aout/septembre (4) : 44.
 Ababouch.L., A. Dikra and F.F. Busta. 1988. Quantitative retrieval of bacterial spores from oils . Food Microbiology   5:97-102. 
Ababouch.L., et M.E. Afilal. 1989. L'histamine dans la sardine marocaine fraîche et en conserves. Evolution au cours du stockage sous glace et en présence de sel. MIRCEN Journal of Applied Microbiology 5 : 77-86.
Ababouch.L., H. Benabdeljelil and M.E. Afilal. 1991. Histamine producing- bacteria isolated from sardines . Food Microbiology. 8 : 127-136. 
Ababouch.L., and M.E. Afilal. 1991. Quantitative changes in bacteria, aminoacids and biogenic amines in sardines (Sardina pilchardus) stored at ambient temperature (25°C- 28°C) and in ice. International Journal of Food Science and Technology 26 : 297-306.
Ababouch .L.1991. Histamine food poisoning: An update. Fish Tech News. 11: 3 - 5,9.   
Ababouch .L.1991.L'intoxication histaminique: Une mise à jour. Fish Tech News. 11: 3 - 5,9.  
Ababouch.L., Bouqartacha. F.et F.F.Busta. 1991. Comparison of three methods to study germination of bacterial spores. Les Actes de l'IAV Hassan II. 11 : 17 - 22. 
Ababouch.L., Rafaramandimy S.C, Rahanjavelo, V.C, Razafindramonjy. A, Rabesalama. A.R, Ducaud.R, 1992. Construction et expérimentation de conteneurs et couffins isothermes pour la pêche artisanale à Madagascar. Les Actes de l'I.A.V. Hassan II.12(1) : 29 - 35.
Ababouch .L, 1992. Safety of canned seafoods. In "Quality Assurance in the Fish Industry". H.H.Huss et al., (eds). Elsevier Science Publisher B.V. Amsterdam. Holland. Pp 259 - 267.         
Ababouch.L., Chaibi and F.F. Busta, 1992. Inhibition of bacterial spore growth by fatty acids and their salts. Journal of Food Protection . 55(12): 980-984.
Ababouch.L., 1992. Assurance of canned fish safety. Infofish International  August /septembre 4 : 29 - 35. 
Ababouch.L., L. Souibri, O. Bennani et F, Rahmouni. 1993. Esquisse bactériologique des eaux rurales au Maroc. Les Actes de l'I.A.V Hassan II. 13(1): 23-28.
Ababouch.L., L. Souibri, A.F. Senhaji, O. Bennani et F, Rahmouni. 1993. Pasteurisateur solaire d'eau. Les Actes de l'I.A.V Hassan II. 13(2): 33 - 40. 
Ababouch.L., Bouqartacha.F and Busta F.F. 1994. Inhibition of Bacillus cereus spores and vegetative cells by fatty acids and glyceryl monododecanoate. Food Microbiology. 11: 327 - 336.
Ababouch.L., Bouqartacha.F and Busta F.F. 1994. Inhibition of L-alanine triggered Bacillus cereus T spore germination, outgrowth and vegetative growth by fatty acids. Food Microbiology. 11: 385 - 396. 
Ababouch. L, L. Grimit, R.Eddafry, F.F.Busta. 1995. Thermal inactivation of Bacillus subtilis 5230 spores in oils. Journal of Applied Bacteriology. 78:669-676.
Ababouch.L, O. Ouahdi, H.Battal., K. El Rhaliby and F.F.Busta. 1995. Quality changes in sardines (Sardina pilchardus) stored in ice and at ambient temperature. Food Microbiology. 13:123-132 
Chaibi. A, Ababouch. L and Busta, F.F, 1996. Inhibition of bacterial spores and vegetative cells by glycerides. Journal of Food Protection. 59(7): 716-722.
Chaibi. A, Ababouch. L, and Busta F.F.,1996. Inhibition by monoglycerides of L-alanine trigerred Bacillus cereus and Clostridium botulinum spore germination and outgrowth. Journal of Food Protection. 59(8):832-837. 
Chaibi. A, Ababouch. L, Boucetta.S, Lasri. K and Busta F.F., 1997. Inhibition of germination and vegetative growth of Bacillus cereus T and Clostridium botulinum 62 A spores by essential oils. Food Microbiology. 14: 161-174
Ababouch, L. 1997. Implementation of HACCP in the fish canning industry in Morocco. In "Fish inspection, quality control and HACCP: A global focus". R.E martin, R.L Collette and J.W Slavin (editors). Pp: 302 - 310. Technomic Publishing Company. Pennsylvania. USA.    
Chaibi. A, Ababouch. L, Rhouila, R and Busta F.F. 1998 Effect of monoglycerides on the heat resistance of Bacillus cereus endospores. Food Microbiology. 15: 527-537.
Ababouch. L. 1999. Heat treatment of foods. Spoilage problems associated with canning. Pages 1016-1023. R. Robinson, C. Blatt and P. Patel (editors). Encyclopedia in food Microbiology. Academic press Limited. London. U.K. 
Ababouch. L. 2000. The role of government agencies in assessing HACCP. Food control. 11: 137-142.
Ababouch. L. 2000. Potential of Listeria hazard in African fishery products and possible control measures. International Journal of Food Microbiology. 62: 211-215 
Ababouch, L. 2000. Fish Utilization: update, basics and issues. In World Fisheries and Aquaculture Atlas CD ROM. First Edition. FAO-Rome. Italy
Ababouch. L, 2001. Fishmeal in times of BSE. Eurofish Magazine. No 1: 90-91. 
Ababouch, L. 2002. HACCP in the fish canning industry. In Safety and quality issues in fish processing (Editor. H. A Bremner). Woodhead Publishing Limited. Cambridge. England Pp: 31-53
Ababouch, L. 2002. Fish Utilization: update, basics and issues. In World Fisheries and Aquaculture Atlas CD ROM. Second Edition. FAO-Rome. Italy 
Ababouch, L. 2002 Fishmeal safety and trade. Paper COFI/FT/VIII/2002/Suppl 2. 6 Pages. FAO COFI: SubCommittee on Fish Trade. 8th session. Bremen, Germany. 12-16 February 2002.
Ababouch, L. 2002 Safety, quality and fish trade. Paper COFI/FT/VIII/2002/9. 18 Pages. FAO COFI: SubCommittee on Fish Trade. 8th session. 10 Pages. Bremen, Germany. 12-16 February 2002. 
Martinez, M, G; Poole, N; Skinner, C; Briz, J; De Felipe, I; Ismet Yalcin, I; Akbay, O Ababouch, L; and Messaho, D. 2003. Benchmarking International Food Safety Performance in the Fresh Produce Sector. Journal of Applied economics. 22 Pages.
Ababouch. L, 2003. Risk assessment and international fish trade. Eurofish Magazine. No 5: 64-65 
Ababouch, L. Lupin, H and Halwart, M. 2003. Strategies to improve safety and quality of aquaculture products. Paper COFI/AQ/II/2003/6. COFI Sub-Committee on Aquaculture. 2nd session. Trondheim, Norway. 7-11 August 2003
Ababouch, L. 2004 Safety and quality, with particular emphasis on fishmeal and BSE. Paper COFI/FT/IX/2004/4. 18 Pages. FAO COFI: SubCommittee on Fish Trade. 9th session. Bremen, Germany. 10-14 February 2004. 
Ababouch, L. 2004. Fish Utilization: update, basics and issues. In World Fisheries and Aquaculture Atlas CD ROM. Third Edition. FAO-Rome. Italy              
Valdimarsson, G. Cormier, R and Ababouch, L. 2004. Fish safety and quality from the perspective of globalization. J. Aquatic Food Prod Technol. 13 (3): 103-116. 
Gram, L and Ababouch, L. 2004. Detention and rejections of seafood in international trade. In Assessment and management of seafood safety and quality. FAO Fisheries Technical Paper 444. Pp 21- 25. FAO- Rome. Italy
Ababouch, and L Gram, L. 2004. Biogenic amines. In Assessment and management of seafood safety and quality. FAO Fisheries Technical Paper 444. Pp 52- 56. FAO- Rome. Italy 
Ababouch, L. 2004. International regulatory framework for fish safety and quality. In Assessment and management of seafood safety and quality. FAO Fisheries Technical Paper 444. Pp 96 - 100. FAO- Rome. Italy
Ababouch, L. 2004.HACCP audit. In Assessment and management of seafood safety and quality. FAO Fisheries Technical Paper 444. Pp 146 - 150. FAO- Rome. Italy 
Ababouch, L and Loreal, H. 2004. Trade implications of fish species and fish product identification. State of Fisheries and Aquaculture (SOFIA). Pp 82-86. FAO-Rome. Italy
Ababouch, L. 2004. Fish contaminants. State of Fisheries and Aquaculture (SOFIA). Pp 44-47. FAO-Rome. Italy 
Ababouch, L. Gandini, G. Subasinghe S. Dos Santos C.A.L and Ryder, J. 2005. Detentions and rejections in international fish trade (1999-2003). Proceedings of the 5th World International Inspection and Quality Control Congress. The Hague, Netherlands. 20-22 October 2003. FAO Fisheries Proceedings 1: 43-52.  FAO-Rome Italy.
Ababouch, L. 2006. Assuring fish safety and quality in international Fish Trade. Special Volume. Marine Pollution Bulletin. Volume 53: 561 – 568.
Ababouch, L. Emerson, W and Lem A. 2006. WTO agreements and fish trade: selected training materials, support documentation and studies. CD- ROM. FAO- Rome. Italy 
Ababouch, L. 2006. Impact of market based standards and labels on international fish trade. State of Fisheries and Aquaculture (SOFIA). Pp 88-93. FAO-Rome. Italy
Ababouch, L. 2006. Rebuilding capacity after tsunami: Challenges and lessons learned. Proceedings of the 6th World Congress on Fish safety, quality and trade. Sydney, Australia. FAO Fisheries Proceedings No. 7: Pp 123-134.  FAO-Rome. Italy 
Ababouch, L. 2006. Detentions and rejections in international fish trade (2000-2005). Proceedings of 6th World Congress on Fish safety, quality and trade. Sydney, Australia. FAO Fisheries Proceedings No. 7: Pp 91-98.  FAO-Rome Italy
Ababouch, L. 2006. Development in fish safety, quality and trade. Paper COFI/FT/X/2006/6. 15 Pages. FAO COFI: SubCommittee on Fish Trade. 10th session. Santiago Di Compostella, Spain. 30 May- 2 June 2006. 
Ababouch, L and Schlunt C. 2006 (eds). Report of the FAO/WHO/OIE Expert consultation on antimicrobial use in aquaculture and development of antimicrobial resistance. Seoul, South Korea. 13 – 16 June 2006.
Ababouch, L. 2007. Safety of aquaculture products : consumer protection, international regulatory requirements and traceability. In Proceedings of the global trade conference on aquaculture. Qingdao. China. FAO Fisheries Proceedings No. 9. Pp. 77 – 86. FAO. Rome Italy. 
Ababouch, L. Emerson, W and Lem, A (eds). 2007. Market access requirements in international fish trade. CD collection. FAO. Rome. Italy
Ababouch L, (ed). 2008. Seafood in Europe (by P. Manzoni): a collection of 4 CD-ROM for the identification of capture and aquaculture fish marketed in Europe. CD collection. FAO. Rome. Italy 
Ababouch, L. 2008. Market access requirements. Paper COFI/FT/XI/2008/8. FAO COFI: SubCommittee on Fish Trade. 11th session. Bremen, Germany. 2 – 6 June 2008.
Ababouch, L. 2009. Private and public standards and certification schemes: synergy or competition. State of Fisheries and Aquaculture (SOFIA). Pp 94 - 104. FAO-Rome. Italy 
Ababouch, L. 2009. Fish utilization and trade. In Anthology on fisheries, trade and development. Royal Swedish Academy of agriculture and forestry Pp 363 – 384. Stockholm. Sweden
Gandini, G, Ababouch, L and Anichini. 2009. From eco-sustainability to risk assessment of aquaculture products. Veterinary Research Communications. Vol. 33, Issue 1 Supplement, Pp 3-8. 
Ababouch, L. 2010. Market access requirements. Paper COFI/FT/VI/2010. FAO COFI: Sub-Committee on Fish Trade. 12th session. Buenos Aires. Argentina. 26 – 29 April 2010.
Ababouch, L. 2010. Overview of fish utilization and fish safety regulatory framework. Proceedings of the Panamerican Network of fish technologists and safety experts. October 2008. Guyaquil, Ecuador. Infopesca. Montevideo, Uruguay. 
Ababouch, L. 2010. International framework and initiatives to promote molluscan shellfish. 13 p. Proceedings of the 8th ICMSS. Edition Quae. Nantes. France.
Ababouch, L. 2010. Bivalve molluscs, a growingly used fresh resource. Assessment and management of biotoxins in bivalve molluscs. FAO Fisheries and Aquaculture Technical Paper 551 Pp 6 – 10. FAO. Rome. Italy 
Ababouch L, (ed.). P. Manzoni (Author). 2011. Seafood in Europe: a collection of 2 DVD for the identification of capture and aquaculture fish species marketed in Europe.  FAO. Rome. Italy.
Ababouch, L. 2012. Market based standards and certification in aquaculture. In Farming the waters for people and food (Subasinghe, R et al. eds). FAO/NACA proceedings of the Global Conference on Aquaculture. Pages. Pp 525-547. FAO. Rome. 
Karunasagar, I and Ababouch, L. 2012. Shrimp viral diseases, import risk assessment and international trade. Indian J. Virol. 23(2). 141-148.
Ababouch, L. 2012. Food safety and aquatic animals. In the Proceedings of the OIE Global Conference on Aquatic Animal Health. Pp. 103 – 112. OIE, Paris, France. 
Ababouch, L. 2012. Fisheries and Aquaculture Priorities in the FAO Programme of Work and Medium Term Plan. 30th session of the FAO Committee on Fisheries. 9 pages. 9 – 13 July 2012. FAO, Rome. Italy.
Ababouch, L. 2013. Managing animal health and food safety: a synergy in aquaculture (guest editorial). P.3. Infofish International. Vol 3/2013. 
Ababouch, L. 2013. Expérience de la FAO pour la mise à niveau de la sécurité sanitaire dans les pays en voie de développement. Dans Co-Régulation internationale de la sécurité sanitaire des aliments: effets sur le risque, le commerce et le développement économique. Hammoudi, A; Surry, Y; Grazia, C (Eds). 6 pages. Editions Hermès-Lavoisier.
Oidtmann, B. Johnston, C. Klotins, K. Mylrea, G. Van, P.T. Cabot, S. Rosada Martin, P. Ababouch, L and Berthe, F. 2013. Assessment of the safety of aquatic animal commodities for international trade. Transboundary and Emerging diseases. 60:1, 27-38. 
Ababouch, L. 2014.  World seafood production, utilization and trade. 8 Pages. In Assessment and management of seafood safety and quality: current practices and emerging issues. FAO Fisheries and Aquaculture Technical Paper No. 574. Rome, Italy.
Ababouch, L. 2014.  Overview of developments in food safety and quality. 12 Pages. In Assessment and management of seafood safety and quality: current practices and emerging issues. FAO Fisheries and Aquaculture Technical Paper No. 574. Rome, Italy. 
Ababouch, L. 2014. The international regulatory framework for fish and seafood safety and quality. 8 Pages. In Assessment and management of seafood safety and quality: current practices and emerging issues. FAO Fisheries and Aquaculture Technical Paper No. 574. Rome, Italy.
Dalsgaard, P., Ababouch, L. 2014. Biogenic amines. 16 Pages. In Assessment and management of seafood safety and quality: current practices and emerging issues. FAO Fisheries and Aquaculture Technical Paper No. 574. Rome, Italy. 
Ababouch, L. 2014. Pre-requisite programs.  13 Pages. In Assessment and management of seafood safety and quality: current practices and emerging issues. FAO Fisheries and Aquaculture Technical Paper No. 574. Rome, Italy.
Ababouch, L. 2014. HACCP principles and their application. 79 Pages. In Assessment and management of seafood safety and quality: current practices and emerging issues. FAO Fisheries and Aquaculture Technical Paper No. 574. Rome, Italy. 
Ababouch, L. 2014. Safety and quality standards and certification in fisheries and aquaculture. 28 Pages. In Assessment and management of seafood safety and quality: current practices and emerging issues. FAO Fisheries and Aquaculture Technical Paper No. 574. Rome, Italy.
Ababouch, L. 2014. Fish and seafood safety and quality management in aquaculture. 32 Pages. In Assessment and management of seafood safety and quality: current practices and emerging issues. FAO Fisheries and Aquaculture Technical Paper No. 574. Rome, Italy. 
Ababouch, L. 2014. Heat treatment of foods: Spoilage Problems associated with canning. 15 pages. R. Robinson, C. Blatt and P. Patel (editors). Encyclopedia in food Microbiology. 2nd Edition. Academic press Limited. London. U.K. 
Ababouch, L. 2014. International initiative to assess and manage the risks of biotoxins in bivalve molluscs. 12 pages. In Toxins and biologically active compounds from marine microalgae. Rossini, G. P, (Ed). Science Publishers. Enfield, New Hampshire, USA.
Ababouch, L. 2014. Good practices in fisheries and aquaculture. 15 pages. In the Encyclopedia of Food Safety. Elsevier Science. U.K. 
Ababouch, L. 2015, Fisheries and aquaculture in the context of blue economy. In Global Summit for feeding Africa. Dakar, Senegal, November 2015
Ababouch, L. Vannuccini S and Chomo V, 2016. Fisheries and aquaculture utilization and trade: challenges and opportunities. Pp 27-35. In Trade and Environment Review 2016. UNCTAD, Geneva. 
Ababouch, L., Garibaldi, L., Taconet, M. and Grainger R., 2016. Chapter 19: FAO Global Fisheries and Aquaculture Statistics: opportunities and challenges. In "Elucidating Information Use at the Science-Policy Interface in Coastal and Ocean Management". James Ross, Dalhousie University (editor)