We were delighted to hear from two of our Graduate School Alumni who recently obtained their Master's degrees in Sustainable Cultural Heritage and now have professional successes to celebrate.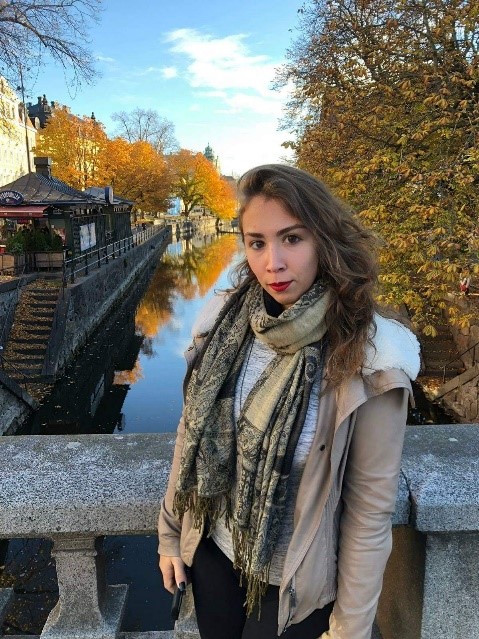 Sarah Simione (M.A. SCH Class of 2018) lands a position with Archaeological Tours
 
AUR's Graduate School congratulates Sarah Simione (M.A. Sustainable Cultural Heritage Class of 2018) on her new administrative position in the New York office of Archaeological Tours where she is responsible for organizing itineraries, communicating with guests, learning about the 'behind the scenes' aspects of the travel/tourism industry, doing a lot of content writing/editing and taking charge of the company's social media platforms.
 
Sarah confirms, "I use the tools I learned in my business and marketing classes all the time (literally everyday), and I am able to add a cultural/heritage spin on everything due my tourism and heritage classes."
 
If you're looking for a great archaeological adventure or want to be inspired by articles and photos on their travels through antiquity all over the world, visit the Archaeological Tours Facebook group @Archtrs.
Sarah is pictured to the right, in front of the Fyris river in Uppsala, Sweden. Uppsala is the ecclesiastic center of Sweden as it is the seat of the Archbishop of Sweden. It is also home to Scandinavia's largest cathedral and its oldest university.
---
James Capuzzi (M.A. SCH Class of 2019) lectures (and cooks!) at the Abigail Adams Institute in Cambridge, Massachusetts.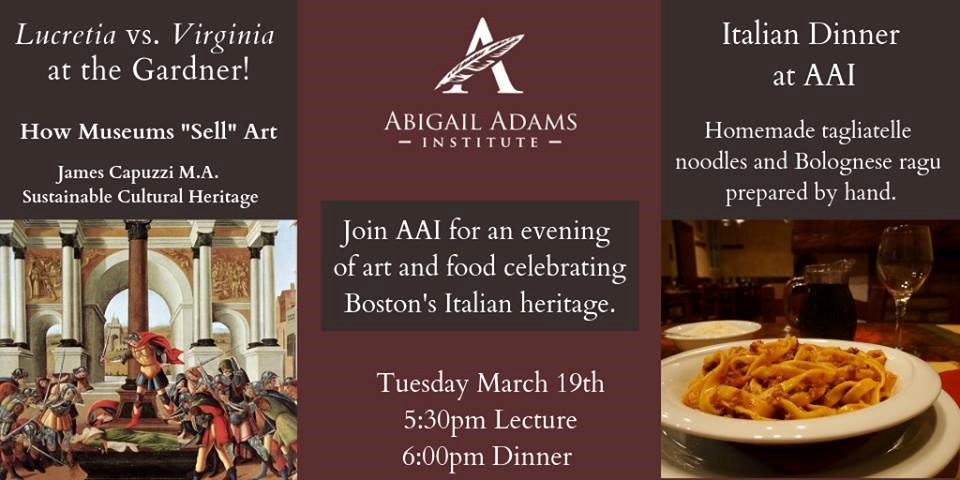 James Capuzzi was recently invited to participate in the Italian Arts and Culture Day at the Abigail Adams Institute in Cambridge, and he treated the attendants to a handmade dinner following the lecture. 
The lecture and dinner were held in celebration of Boston's Italian heritage, and in light of the Isabella Stewart Gardner Museum's new exhibit: Botticelli: Heroines and Heroes. As a M.A. graduate in Sustainable Cultural Heritage and a Bologna-trained cook, James was the perfect choice to lead the celebrations. His lecture focused on the purchasing power of U.S. museums, using the Botticelli exhibition at the Isabella Stewart Gardner Museum - which was the home of the first Botticelli to be brought to America - as an example. 
Congratulations to both of our Graduate School Alumni!
 
---
We are always thrilled to hear from our Alumni. If you have a news story to share, or if you would simply like to get in touch, please don't hesitate to contact us at alumni@aur.edu.