On September 20, 2018, the AUR Center for Food Studies invited two officers of the World Food Programme (WFP), Kusum Hachhethu and Inga Sagolla, to discuss the organization's mVAM (mobile Vulnerability Analysis and Mapping) program addressing food insecurity in remote areas.
The presentation was given as part of the M.A. Food, Environment, and Society course to an audience of not only M.A. in Food Studies students but also several other interested faculty. In addition to shedding light on the complexities of remote data collection, the presenters discussed the general structure, scope, and mission of WFP.
WFP is the world's largest hunger-fighting humanitarian organization and, uniquely, is entirely funded by voluntary donations. In 2013, the Programme debuted mVAM, a data collection system conducted primarily via mobile phones, to gather food security information in areas where it is deemed too dangerous and/or difficult to deploy surveyors.  The system allows mobile and computer surveys to be completed within 14 days, as compared to the 6 weeks typically required for face-to-face interviews, and is relatively inexpensive.  WFP offers a free, detailed online course to explain how and why the mVAM operates.
After explaining the six survey tools employed by mVAM – computer-assisted telephone interviewing, SMS surveys, interactive voice responses, online surveys, free websites, and chatbots – Sagolla and Hachhethu discussed the nuances of navigating regional and social norms during data collection. Extensive groundwork preparation is crucial to introducing mVAM in new areas: WFP employees go into the localities to assess Internet accessibility, cellular network strength, and cellphone prevalence as well as establish trust with the locals. Sagolla and Hachhethu underscored just how important it is to promote public willingness to participate in the program.
The M.A. students asked the presenters many questions about mVAM as well as for advice in pursuing careers and internships at the WFP. Everyone was very appreciative of the opportunity to learn more about the Programme, and the Center for Food Studies hopes to continue collaborating with WFP to promote its objectives and engage M.A. students with the Organization.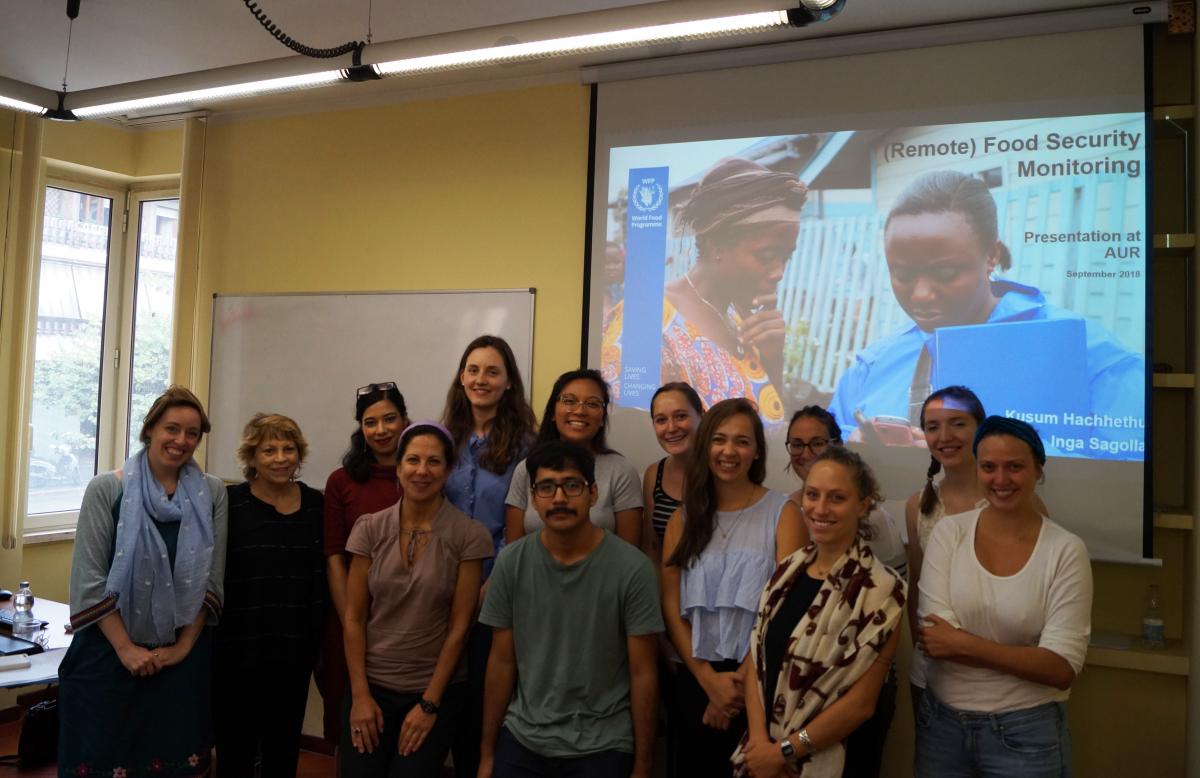 Author: Eva Reynolds